Welcome
We create pure, potent and sustainable supplements to help you think, feel and look your best. If you're not sure where to start, take our quiz to find the best products to suit you and your health goals.
Take Our Quiz
The global cult favourite
The beauty staple I'm never without
Frankly, we can't get enough
Ancient + Brave's Collagyn and MCT Oil helps to keep my skin firm
Delicious drinks of high-powered blends
Nothing gets you in the zone quite as effectively as an Ancient + Brave Coffee + Collagen
Shop by health goals
Let our products support your goals and targets so you benefit from key nutrition and sustenance when you need it most. No matter what life throws at you, we've got you covered!
Subscribe + Save
Delivered at a frequency that suits you and lets you enjoy a 10% discount on all products.
Start your wellness ritual today

Testimonials
Huda Kattan

Founder of Huda Beauty

OBSESSED with the True MCT Oil for my daily morning drinks. Helps with weight loss, memory and keeps me energised.
Susannah Constantine

Journalist + TV Presenter

It has changed my life. The thing I have noticed most since using Ancient and Brave, is the improvement in skin quality. It is far less dry and crepey. Then there are my energy and concentration levels which have been boosted by the True MCT oil.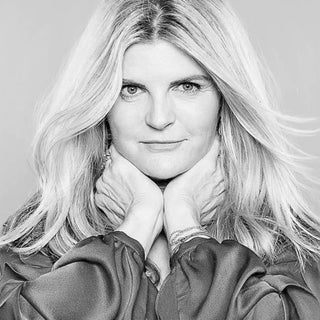 Richie Norton

Strength Temple

I love all the collagen products, True MCT and Cacao, that's my morning ritual right there. You guys got me hooked!
Rosemary Ferguson

Nutritionist + Journalist

I love Ancient + Brave. I love the taste - I love the ritual - I LOVE the obvious care and thought that has gone into the powder. The ingredients are great and well thought through. I am a big fan - they have done an amazing job with the vegan collagyn range too - well done Ancient + Brave!
Renée Elliott

Founder of Planet Organic + Beluga Bean

Ancient + Brave consistently combine cutting-edge nutrition, excellence and taste to create sensational products. I love the Inspired Collagyn with its brilliant ingredients and wonderful flavour.
Sophie Morgan

TV Presenter

As a wheelchair user I am more prone to osteoporosis so collagen is vital. I make a daily habit of a spoonful of Ancient + Brave, odourless and tasteless, True collagen - this also helps my skin and hair.
Lizzie King

LizzieLoves, Author + Chef

Ancient + Brave are meticulous sorcerers of ingredients, and if you care what you're putting in your drinks to optimise your busy days they're my favourites.
Rebecca O'Bryne

Haute So Fabulous, Fashion + Lifestyle Influencer

I've been using True Collagen religiously for close to a year + it's absolutely a non-negotiable part of my daily practice now. Feeling + looking my best happens from the inside out + Ancient + Brave is that for me.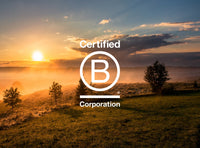 We are a B Corp
Becoming a certified B Corp was a fundamental part of our process to measure our overall environmental impact. 
We are holding ourselves accountable to the highest standards of third-party verified performance representing our commitment to balance profit and purpose. So you know that you are investing in a truly sustainable product and brand you can trust.
We are members of 1% for the Planet
As members of 1% for the Planet we are committed to giving back. 1% of all sales will go towards helping environmental partners, so we can work together towards a better future for our planet.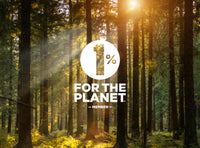 Journal

For more information on nutrition, wellness strategies and health hacks check out our Journal