Mother Nature is our Inspiration
Sourcing exceptional organic botanicals is what we do best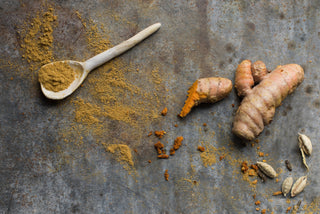 Integrated Science is our Advantage
Enhancing our formulas with nutraceuticals elevates efficacy and performance
Your Health is our Focus
Creating innovative products that support your health goals
Organic botanicals and nutraceuticals
Our ingredients are tailored towards delivering health benefits to nourish and support the body, brain and beauty and meet the requirements of a modern lifestyle.
From buffered vitamin C which protects cells from oxidative stress, pure MCT oil that fuels cellular energy production, vegan fermented amino acids and pure hydrolysed collagen peptides to soothing adaptogens and nootropics for cognitive function and stress resilience.

Wild Harvested Hebridean Seaweed
Our organic Hebridean seaweed is sustainably wild-harvested around the remote islands of the Scottish Outer Hebrides. These pristine waters are carefully monitored and managed, with exclusive harvesting rights from the Crown Estate. The harvested seaweed is carefully dried, gently processed and milled into a nutritious, flavourless ingredient which provides a variety of minerals and an impressive collection of health benefits for mind, mood and metabolism. This sustainably produced extract has full traceability from sea to shore and each batch is DNA tested to ensure authentication and transparent traceability.

Research shows us that as far back as 2.5million years ago our early ancestors were consuming seaweed as part of their diet. Interestingly it was around this time that primitive man evolved into intelligent modern Homo sapiens. It's believed by some experts that the nutrients available in seaweed contributed to this evolutionary step, since seaweed provides a rich source of iodine, essential for brain development. Fast track to modern times and we now call nutrients which influence brain chemistry and brain function nooptropics.

Food science has also linked iodine as an important nutrient for supporting thyroid health, energy-yielding metabolism, the nervous system and normal skin function.
Packed full of iodine to offer 100% of your daily recommended amount, you can find this hero ingredient in our Naked Collagyn, Inspired Collagyn and Radiant Collagyn.

MCT – from Coconuts
Tucked away in the 90% portion of saturated fat found in coconut oil are seven different types of triglycerides which fall into two categories - long chain or medium chain triglycerides (MCT). Research indicates that long chain triglycerides are more problematic for our health since they tend to get stored as fat. Medium chain triglycerides however are absorbed into the bloodstream and get quickly escorted to the liver where they are metabolised into ketones.
Coconut oil contains four types of medium chain triglycerides - C8 and C10 which are readily converted into ketones, C6 doesn't taste very nice and C12 behaves more like a long chain triglyceride. Our MCT oil provides 60% caprylic acid (C8) and 40% capric acid (C10), extracted using pure steamed distillation and gentle hydrolysis without the use of solvents or chemicals.
Our cells usually burn glucose (sugar) as a source of fuel to generate energy. However, when glucose levels fall short, ketones provide an instant alternative fuel. This is why MCT oil is popular amongst athletes, body builders and those following low carb or ketogenic diets and active lifestyles.

The exciting discovery is that like glucose, ketones also cross the blood-brain barrier and may be utilised by brain cells as a source of fuel.
Our True MCT couldn't be easier to use. It's a beautifully pure, crystal clear, odourless, and flavourless oil that's ready to fuel-up your day. Naked Collagyn also contains MCT oil powder.

Hydrolysed Collagen Peptides
Collagen provides structure to the skin, hair, bones, blood vessel walls, ligaments, tendons, cartilage and connective tissue, so you can't underestimate the importance of this incredible protein. Past the age of 30 our ability to replenish collagen naturally diminishes and this decline greatly accelerates after the menopause. Researchers have identified 28 different types of collagen yet over 90% of the collagen found in your body is Type I.
Collagen is composed of 18 amino acids, organised into long chains polypeptides, tightly coiled into a 'triple helix' to create incredibly strong, flexible and tensile collagen fibres. But collagen is too big to cross the gut wall and hard work for the digestive juices to break down into units small enough to get absorbed.
Our bovine Type 1 hydrolysed collagen peptides are already broken down into tripeptides and dipeptides all below 5000 Daltons - the molecular size small enough to be readily absorbed across the gut wall, into the bloodstream and on to target cells.

Odourless, tasteless and water soluble, add to any drink, smoothie, broth, soup or stew. Essential for beauty rituals and physical wellbeing this hero ingredient can be found in True Collagen, Coffee + Collagen and Cacao + Collagen.