Empower your Body
Targeted nutrition to successfully implement change
Activate your Brain
Cognitive nootropics and restorative adaptogens for smart thinking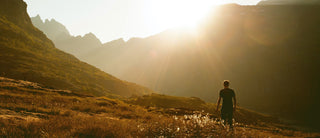 Nourish your Beauty
Rejuvenating botanicals and nutraceuticals for glowing natural radiance
Wellness
Balance your holistic health
Your holistic health is a reflection of your body, brain and beauty wellbeing. Each day these three aspects require targeted nutrition to power you through the challenges of the day. Investing in this trilogy of wellness is key to evolving your health.
Our intelligent formulas, active nutraceuticals and thoughtfully selected botanicals provide nutritional support and sustenance when you need it most.
Return to balance - evolve your health.
Body
Nourishment and sustenance to support fasting strategies and ketogenic diets.
Key nutrients for cellular energy production and body conditioning.
Botanicals and nutraceuticals to offset the impact of busy and active lifestyles.
Brain
Modern nootropics and keto fuel for focus, mental performance and cognitive function.
Adaptogenic botanicals for stress resistance, mood and mindful wellbeing.
Deliciously warming and comforting blends to ease tension and overwhelm.
Beauty
Deep nourishment for replenishing vital proteins that naturally diminish as we age.
Beautiful botanicals, nutraceuticals and vitamin C to support collagen renewal.
Advanced nutrition formulas with defence nutrients to protect cells from oxidative stress.
Inspiration
For more insight into how to balance your holistic health try our blog
Accompany with
Protect your future holistic health with our body, brain and beauty bundles and subscriptions
Body
Advanced nutrition for sporty and active lifestyles:
Energy and cellular metabolism
Body conditioning and muscle mass
Pre or post workout replenishment
Nourishment for fasting strategies
Ketones to fuel ketosis
Alternatives to unhealthy snacking
Feel fuller for longer
Motivation and progress plateaus
For powerful conditioning consider our Body Bundle or experience True MCT, True Collagen, Coffee + Collagen, Cacao + Collagen or Naked Collagyn.
Brain
Intelligent formulas for busy and demanding lifestyles:
Building resilience to stress
Nootropics for cognitive function
Smart thinking fuelled by ketones
Focus, mental agility and performance
Adaptogens for soothing overwhelm
Calming and clearing a busy mind
Balanced mood and mindset
Unwind and de-stress
For smart performance consider our Brain Bundle or experience True MCT, Coffee + Collagen or Inspired Collagyn.
Beauty
Beauty replenishing for modern and urban lifestyles:
Replenishing and rebuilding collagen
Protecting cells from oxidative stress
Offsetting the harmful effects free radicals
Nutrition defence for travel and urban dwelling
Targeted nutraceuticals for skin, hair and nails
Nurture your beauty from within
Effective daily anti-ageing rituals
Preserve your natural glowing radiance
For glowing results consider our Beauty Bundle or experience True Collagen, Coffee + Collagen, Cacao + Collagen or Radiant Collagyn.