Responsibly made for a happy planet
We are a mission-driven brand with a pledge to put people and the planet at the heart of our business.    
We expertly blend organic botanicals, innovative nutraceuticals and modern nootropics prioritising efficacy, purity and working with ethical suppliers.
Our award-winning blends and supplements are sustainably sourced, easy to use and offer targeted nutrition. 
We are incredibly proud to have become a certified B Corp and are passionate about supporting environmental charities and social causes as a member of 1% for the Planet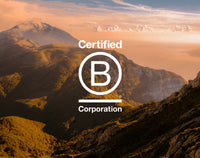 About us
Our award-winning innovative formulas deliver optimal daily nutrition designed to help you think, feel and look your best.
We're truly passionate about being a B Corp and supporting 1% for the Planet.
We believe in the power of rituals. Our products are easy to take as part of your daily wellness ritual so you can effortlessly enjoy the benefits that come from consistency.
Discover
Our Founder
Ancient + Brave started as all good businesses do, by seeing the opportunity to do things differently. 
Our founder, Kate Prince, set out to meticulously source the most exceptional ingredients with sustainability, traceability and ethical manufacturing at the heart of everything we do. 
Combining her knowledge of formulation and a passion for creating a truly sustainable business - Ancient + Brave was born.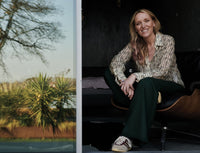 Jo Woodhurst
Jo Woodhurst is our Head of Nutrition. Through her private practice and regularly speaking at events, she is passionate about nutritional education and holistic practices.
Renée Elliott
Renée Elliott is a pioneering values-led entrepreneur who founded Planet Organic. Renee is passionate about challenging conventional retailing and building a purpose-led brand.

Dr Jenna Macciochi
Dr Jenna Macciochi is our Head of Innovation. She is a renowned immunologist, author, health coach and specialist in wellness and is an integral part to our formulation process.

We've assembled a dynamic team of dieticians, nutritionists, blending experts and creative minds. Together, we share a mutual love of natural wellness, a dedication to ethical business and a mission that Ancient + Brave will always be a force for good whilst causing as little harm to the planet as possible.
Based on the edge of the Ashdown Forest in the UK, we strive to build and nurture an inclusive workplace that promotes and values equality. A culture where there is a deep sense of pride and passion that is unified in our shared commitment to excellence, innovation and social responsibility.
We're all incredibly proud to have become a certified B Corp and as a group are focused on reducing our impact on the environment and adopting responsible daily practices within the company to reduce waste.
From using our local milk man to composting food waste, car sharing and having an electric car charging point – we are on our way to becoming a zero-waste office.
Learn More