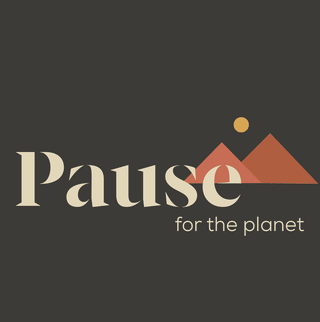 To put people and the planet at the heart of our business. We are committed to continually improving our environmental performance as an integral part of our business strategy and operating methods.
We will continue to source the purest innovative ingredients and produce the best products whilst doing as little harm to the planet as possible.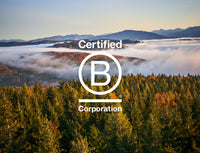 We are a B Corp TM
Becoming a certified B Corp was a fundamental part of our process to measure our overall impact. 
We are holding ourselves accountable to the highest standards of third-party verified performance representing our commitment to balance profit and purpose. So you know that you are investing in a truly sustainable product and a brand you can trust.
Read More
Make Changes
We can't afford business as usual. We commit to integrating our business interests with our brand values, ethics and principles. We strive to produce the best products whilst doing as little harm to the planet as possible.
Give back
We're in business to make a change and forge connections with other  companies doing the same. So, we became a founding partner of The Climate App - a free app for a movement of carbon cutters aiming to reduce their carbon footprint.
Know More
We will increase transparency across our supply chain, continually improve the ethical sourcing of our ingredients, introduce innovations in packaging and maintain the highest standards.
1% for the Planet
Support the planet with 1% of your purchase. 
As members of 1% for the Planet, we have pledged one percent of everything we sell to environmental causes and social initiatives working to protect the planet.
Discover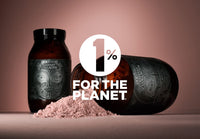 Purity and Potency
Sourcing the best ingredients from environmentally conscious, sustainable and organic suppliers wherever possible is our priority. Our exceptional botanicals focus on traceability, purity and ethical manufacturing.
We expertly blend impactful botanicals, modern nootropics, ketogenic fuels and functional nutraceuticals to create a new generation of sustainably sourced blends and supplements with targeted health benefits.
Learn More

We're officially Climate Neutral certified - we have measured, offset and reduced our carbon footprint. We will look for ways to reduce the environmental impact and set standards and targets for continual improvement.

We are a founder community member of the ESG Mark - a symbol of trust and distinction for those companies adopting an ethical and progressive approach to business and which act to deliver a fairer and more sustainable future.

We are a Corporate Partner of Rainforest Concern, a British charity protecting rainforests and other crucial natural habitats, working with communities and organisations across eight countries
Second Chance
We consider environmental sustainability in every aspect of our packaging and choose recycled and recyclable whenever possible – because all packaging deserves a second chance.
Our FSC grade boxes and tubs are sourced from materials that meet strict standards to protect forests, animals and the people who depend on them.