Vegan Nutrition
High potency targeted nutrition for your plant-based diet.
Whether you're fully vegan or moving to a more plant-based diet, there are many things you need to consider nutritionally to ensure your diet meets all your needs. Many people on a vegan diet in the long run have concerns over hair, skin and nail quality and you may notice symptoms like brain fog and low energy.
These concerns can be supported with the right supplements to meet your needs. Our vegan Collagyn range delivers a diverse range of amino acids, intelligent botanicals and pure plant proteins enriched with bioactive nutraceuticals and nootropics for daily vegan wellbeing. With high potency choline, buffered vitamin C and D3 with superior absorption to help minimise your risk of common vegan deficiencies.  
Our Collagyn formulas provide a plant-based alternative to bovine and marine collagen with collagen specific amino acids, skin supportive botanicals and key nutraceuticals for collagen synthesis. Our True MCT, True Nightcap, True Hydration and Cacao + Reishi have also been developed using plant-based friendly ingredients. 
Our products to support vegan nutrition
"I love the taste - I love the ritual - I LOVE the obvious care and thought that has gone into the products. I am a big fan - they have done an amazing job with the vegan Collagyn range too - well done Ancient + Brave! "
Rosemary Ferguson
Nutritionist, model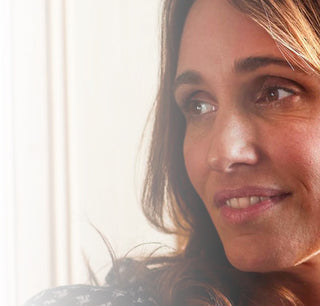 Naked Collagyn for body
Rich in prebiotic fibre and an excellent source of protein for muscle maintenance.
Supports metabolism, immune function, body conditioning, keto and fasting.
With MCT, MSM and glucosamine for sporty and active lifestyles.  
Neutral taste – perfect on its own or add to the smoothie of your choice. 
Radiant Collagyn for beauty
Supports collagen formation and renewal and deeply nourishes skin from within 
Protects cells from oxidative stress generated by harmful free radicals
An excellent source of protein and prebiotic fibre for gut microbiome.
Delicious berry blend to support natural beauty and anti-ageing rituals.
Journal
For more information on nutrition, wellness strategies and health hacks, check out our Journal
FAQs
HOW DOES THE VEGAN COLLAGYN COMPARE TO TRUE COLLAGEN?
The long amino acid chains that form the polypeptides found within the large collagen molecule are mainly formed from just 5 key amino acids – glycine, proline, hydroxyproline, arginine and alanine. Instead of using bovine hydrolysed collagen peptides the Vegan Collagyn range contains generous amounts of all 5 of these amino acids, from vegan and fermented sources (except glycine which is vegan sourced) alongside vitamin C a key cofactor for the enzymes which build new collagen molecules.
Whichever fasting strategy you choose, the Brave Method supplies targeted daily nutritional support and nourishment, during the times when you're likely to feel the most challenged. By providing you with an extra layer of TLC during your fasting and eating windows, you become more able to reach your targets and achieve your desired goals. The Brave Method helps turn the hardest of fasts into a walk in the park!
ARE THE VEGAN COLLAGYN PRODUCTS SUITABLE FOR INTERMITTENT FASTING?
In a nutshell -YES! Our Vegan Collagyn range has been designed to be part of our Brave Method which cleverly supports many of the different forms of Intermittent Fasting, Time Restricted Eating, Ketogenic Diets and Fat Fasting that are so popular today.
During your fasting window - consuming no more than 50 kcal during your fasting window is unlikely to interfere with your fast. The Vegan Collagyn range all contain less than 36 kcal per 10g serving when made with hot water. If you are finding the last couple of hours of your fasting window a little challenging or if you are looking for a nutritious vegan hot beverage to help kick start your day without offsetting all your overnight fasting efforts then the Vegan Collagyn products are there to support you.
During your eating window, if you are following a protocol of restricting total carbs to no more than 20g a day and restricting calories to between 300-600 a day then the Vegan Collagyn products are completely suitable to help sustain you in-between meals or to help distract you from snacking. When made with hot water all the Vegan Collagyn products contain less than 4g total carbs per serving and just 36kcal per serving, alternatively during your eating window you could make the Vegan Collagyn products with milk or plant mylk for a comforting and luxurious drink.