Keto Diet
Optimise your metabolism and fuel cellular energy production to power through your day.
On a keto diet, your body uses an energy source called ketones in place of the carbohydrate it would normally use.  A keto diet can help lower blood sugar and insulin levels and shift the body's metabolism away from carbs and toward fat and ketones.  Ketones can be made from your fat stores or from fat that you consume.
For additional energy, try our True MCT oil which contains a clean, flavourless blend of C8 and C10 MCT (Medium Chain Triglyceride) fats.  These fats are efficiently converted into ketones and used as an energy source and contribute to improved mental energy and cognitive function.
Our products to support Keto
"Research shows MCT fatty acids can reduce lactate build up and help convert fat for use as energy source. Many MCT oils are taken from palm oil (the production of which has major deforestation implications), but this one is not, which is another reason to love it."
Gear of the Year awards: Best General Nutrition Product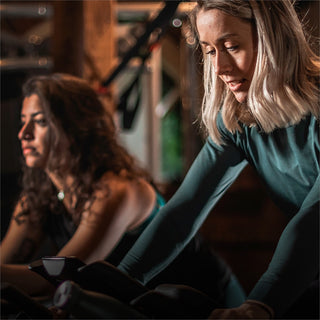 True MCT oil
Clean balanced blend of 60% C8 and 40% C10
Contributes towards satiety and feeling fuller for longer.
Popular nootropic support as a source of fuel for brain cells.
Add to your favourite blend for the ultimate bullet experience.
Energy source to help power through your day.
Coffee + Collagen
Just 35 calories per serving
Natural nootropics to help increase your alertness and improve concentration.
Adaptogenic ashwagandha known for its benefits in reducing stress.
Baobab known for its ability to promote feelings of fullness.
Chicory root fibre known to support weight loss through appetite regulation.
Cacao + Collagen
With 33 calories per serving.
Full of flavonols and polyphenols.
Balancing ashwagandha for its anti-anxiety benefits.
Baobab, known for its ability to promote feelings of fullness.
Nourishment to help avoid in-between meal snacking.
Journal
For more information on nutrition, wellness strategies and health hacks, check out our Journal
FAQs
WHY IS MCT SO IMPORTANT AS PART OF THE BRAVE METHOD?
True MCT is a key part of the Brave Method as it contains special fats that cells can readily burn and convert into energy and ketones. Providing the body, muscles and brain with an energy supply during fasting which helps contribute to curb hunger, sustain alertness, energy, mindset and physical performance.
WHY DOES THE BRAVE METHOD RECOMMEND ADDING MCT INTO COFFEE + COLLAGEN AND CACAO + COLLAGEN?
By blending True MCT into either of our blends you add another layer of fuel to your day. You gain all the nourishing benefits of the hydrolysed collagen with the fuel and ketogenic potential of MCT. In the case of the Coffee + Collagen and Cacao + Collagen it could be that when the caffeine wears off, the MCT oils may still have you covered.
IS MCT BETTER THAN COCONUT OIL IN TERMS OF FAT BURNING AND KETONES?
Yes, MCT is vastly superior as it comprises only the key medium chain fats C8 and C10, which are readily converted into energy and ketones that help facilitate a state of ketosis. As a general guide you would need to take 6 tablespoons of coconut oil to gain the same amount of those helpful C8 and C10 medium chain triglycerides found in one tablespoon of MCT.
IS IT WORTHWHILE USING MCT IN BETWEEN MEALS?
Yes, a tablespoon or more of True MCT is useful between meals during your eating window, as this could help generate a feeling of satiety, distracting you from unhealthy snacks and may also help to bolster energy until your next mealtime. This is one of the reasons why MCT oil is so popular with some endurance athletes, who carry MCT oil on their long rides and runs.